Because I like
to capture and reward my dogs' desirable behaviors
, I use treat bags often. I prefer the type that have a
spring loaded closure
. But when I wash these in my washing machine, I sometimes loose the spring action.
It occurred to me to try washing my bags in the dishwasher. I put one bag on top and one on bottom - just to see how they would do. Neither bag moved during the wash; and both came out squeaky clean... and almost dry. See a
picture
below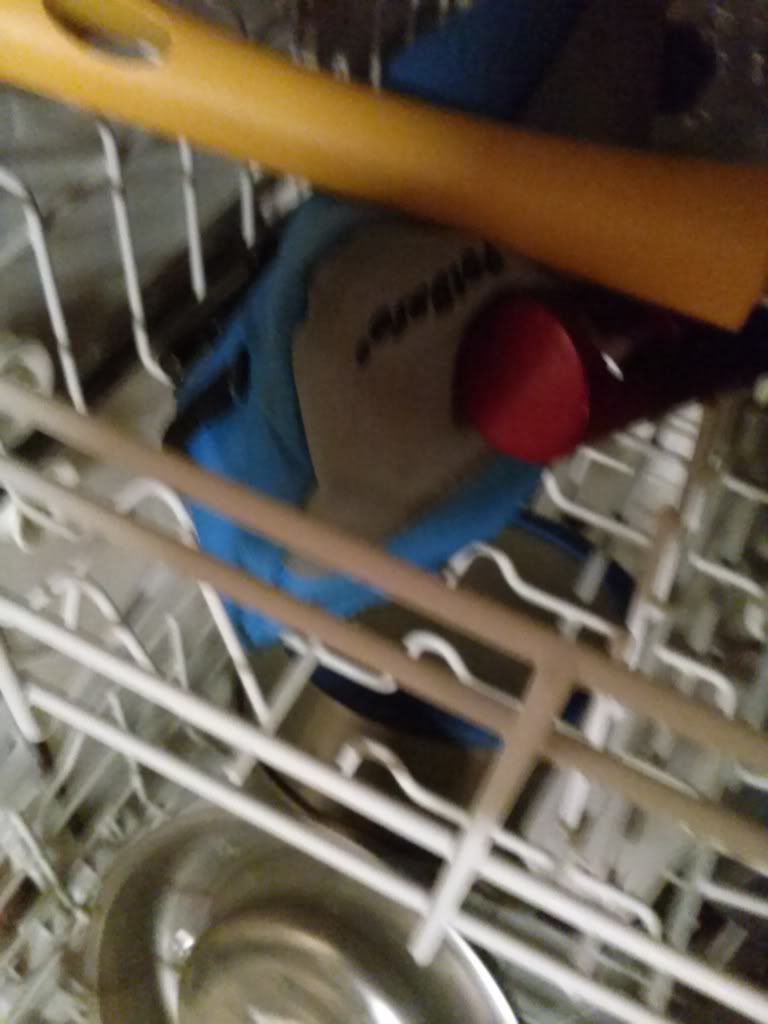 To extend the time until they need washing, I also try to remember to put my bags in the refrigerator or freezer at the end of the day.
I used to use a plastic sandwich bag as a liner, but I'd often drop the plastic bag without knowing...and my dogs would find it :)
How do you keep your treat bags clean? Tell us in the comments section below.
Email general questions or comments to
education@stubbypuddin.com
Replies might be shared on this blog but names will be changed or left out.
To get notified of future posts, click
here